CORPORATE
Quality Perspective for All Your Projects
We practice all over the world produce in Turkey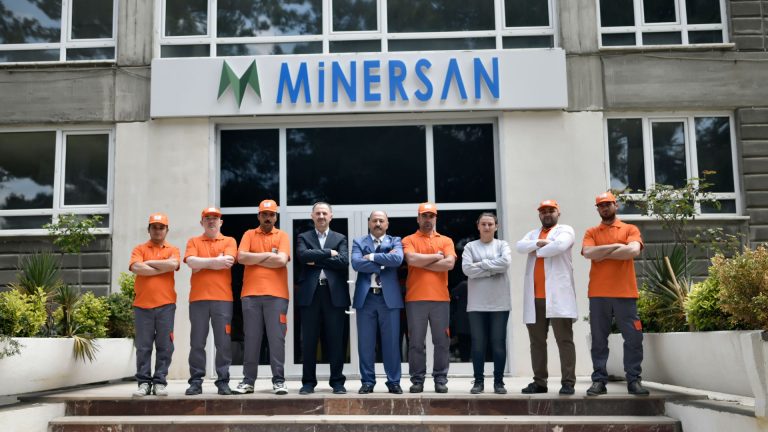 Minersan Mineral A.Ş. : It is one of the companies that entered the construction chemicals industry in 2015.
In the field of construction chemicals and insulation materials, it offers a product that can be defined specially, apart from all the products known to this day. Having ISO 9001: 2008, TSE and CE certificates, Minersan Mineral A.Ş. As a result of 4 years of R&D history, it has written its name in the sector with its new generation thermal insulation. Minersan Mineral A.Ş. has 2200 m² closed and 7500 m² open area. It manufactures in our city of Amasya with its own quality assurance.
The easy applicability of our product, its low cost and its compliance with all the standards specified by TSE are an indication that we take firm steps towards becoming an innovative, contemporary and modern company in the sector.
To a solid future with solid structures.
Adopting quality as a way of life, Minersan Mineral, preserving integrity and trust as its most important values, has succeeded in making its name known to the sector with its "respect for human" management approach since its establishment, with its sectoral activities carried out by commitment and its insulation products.
CUSTOMER SATISFACTION POLICY
Our customer-oriented services,
The basis of Minersan Mineral's customer satisfaction policy is "CUSTOMER FOCUSED". We continuously improve our processes in line with customer demands and expectations and aim to establish long-term relationships with our customers. To make customer satisfaction permanent, …
Quality is our way of life.
One of the most important goals of Minersan Mineral San.Tic.As is to contribute to the development of the country in the field of construction chemicals and to increase the foreign market of our country by gaining a good place in the international market. Achievement of targets, audits carried out within the institution and indicators determined in units …
Participation of our employees,
To apply the quality management system conditions in line with the participation and support of our employees in order to meet the customer needs and expectations in the best way. To ensure continuous development and to fulfill our commitments in a timely and complete manner. To realize our production by signing new original designs that seem impossible. International …
FREQUENTLY ASKED QUESTIONS