OUR PRODUCTS
Quality perspective for all your projects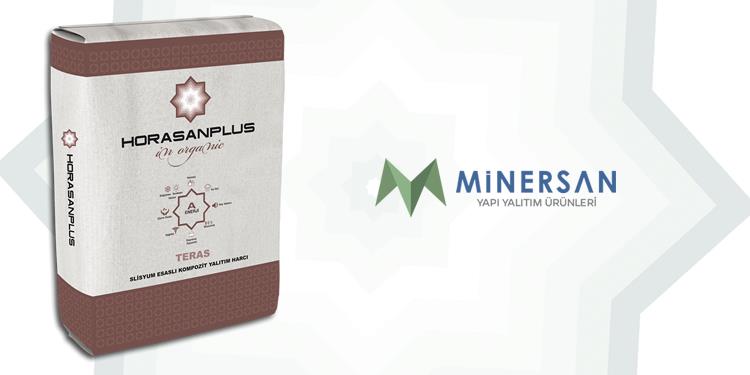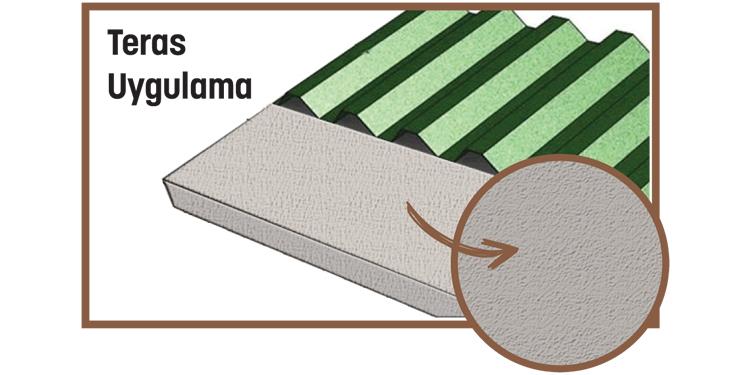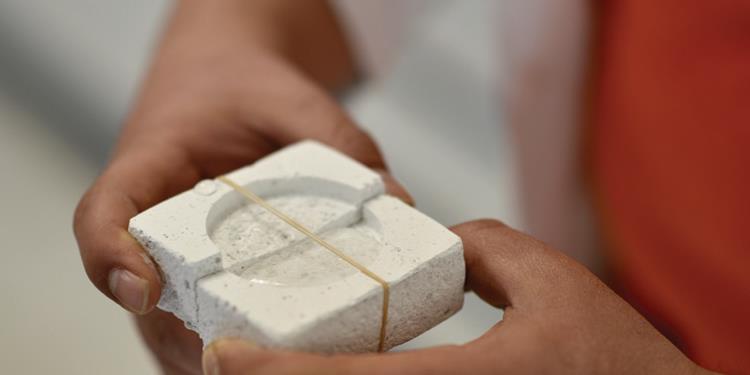 HORASANPLUS İNORGANİC TERAS is a silicon based composite walkable floor mortar. It is a breathable composite mortar that provides heat, sound and fire insulation at the same time and is due to the properties of the minerals we use in our products. It is presented in powder and craft bags, it is used by adding water.

MSDS
Warms your home, not nature
Water-repellent, heat and sound insulating silicon applied to the outer contact floor of buildings such as the upper floor and roof.
based composite insulation mortar.
Advantages
– It provides heat, water, sound and fire insulation in one product.
– Provides significant savings in heating and cooling costs.
– It does not form thermal bridges.
– It creates a fire barrier.
– It does not require a protection screed and reduces the excessive loads on the building.
It is light and does not put too much load on the structure.
– It prevents condensation, perspiration, mold, moisture and odor formation.
– It does not contain carcinogenic substances.
– increases the value of buildings.
Usage areas
It is used in building terraces, basement floors, under pavement and sloping concrete roofs and on wet ground.
APPEARANCE
DENSITY OF DRY BULK
APPLICATION TEMPERATURE
SOUND INSULATION VALUE
PRESSURE RESISTANCE
THERMAL CONDUCTIVITY
WATER VAPOR PERMEABILITY
BOND STRENGTH
KILCAL WATER ABSORBTION
FIRE CLASS
SHELF LIFE
TSE
Off white powder
248 ± 50 kg / m3
+5 ° C to + 30 ° C
17 db (2cm / 500hz)
0,40 N / mm²
0.055 w / mK
µ 12,48
0,3 N / mm²
W1
A1 class fireproof
12 months
TS EN 998-1: 2011
9 DEGREES OF MODERN BUILDINGS
It has 1 A1 class incombustibility.
It has a T1 class thermal insulation value with a value of 2 ʎ = 0.055 w / mk. Up to 70% if made in recommended thicknesses.
Provides up to heat savings.
3 reduce the energy spent to cool indoor spaces in hot weather to very low levels.
keeps part of it in your pocket.
4 protects your building from rain and moisture thanks to its water repellency.
5 provides very important sound insulation.
6 due to its light weight, besides contributing to the earthquake resistance of the building during the projecting phase,
It also reduces the cost of the carrier system of the building.
7 costs are quite low considering the advantages it provides.
8 is environmentally friendly as all components are natural.
9 It has no components harmful to human health.
Teknik Özellikler