OUR PRODUCTS
Quality perspective for all your projects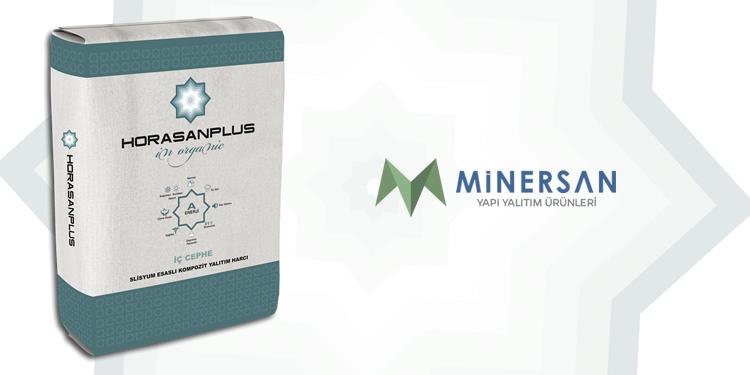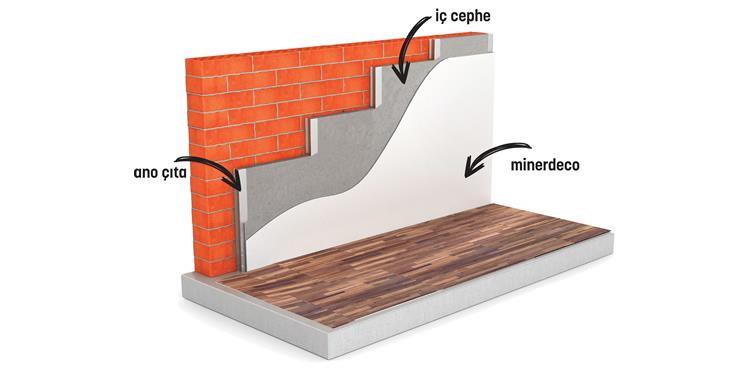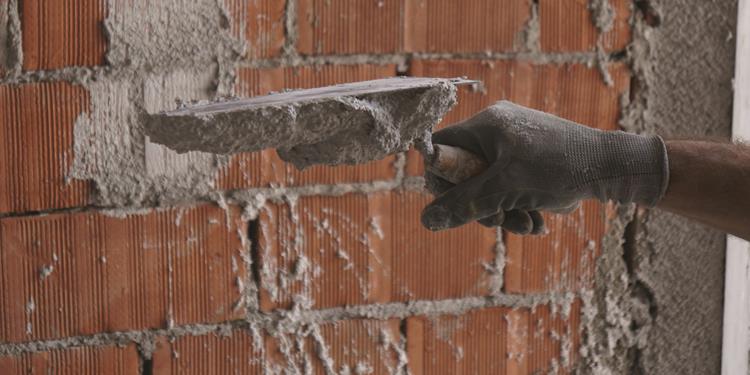 Horasanplus interior composite insulation mortar consists of natural materials that are applied on aerated concrete, brick, pumice and gross concrete surfaces, especially where photocatalytic insulation is required, providing adhesion and easy application, does not contain chemicals, does not harm human and environment. It is an ecological and antibacterial composite insulation mortar that provides sound and heat insulation, reinforced with natural minerals and prevents moisture.

MSDS
SCOPE OF APPLICATION
In brick, aerated concrete, pumice, briquette, gross, concrete and walls. The application surface, mold oil, dust, paint, dirt, etc. It should be cleared of anti-retention substances. Materials such as aerated concrete, pumice, brick should be moistened before application in hot weather.
APPLICATION LIMIT
Metal, wood, wood top, etc. Direct plaster application should not be made on surfaces. It is not applied on old painted surfaces, ready-made colored plaster, siding, non-solid old plastered, asbestos cement or insulation panel surfaces that may be constantly exposed to moisture.
APPLICATION CONDITIONS
Ambient temperature: must be between +5 ° C and +30 ° C. should be applied to interior wall surfaces. It should not be applied on surfaces that are frozen, melting or have the risk of frost within 24 hours.
Surface Preparation
The application surface should be free from mold oil, dust, paint, dirt etc. It should be free of substances that prevent adhesion. Cracks and holes on the surface should be covered with minersan mineral repair mortars.
A pre-sprinkling or primer should be applied 3 days before application on aerated concrete, exposed concrete surfaces. The plaster application should be started after the pre-spray or primer applied has dried (at least 72 hours). On gross concrete surfaces with surface smoothness and brightness, pre-sprinkling with the gross concrete primer should be done and application should be done after drying.
Application
A bag of 8 kg Horasanplus should be mixed with an average of 8-9 liters of water into the thermal insulation plaster, mixed in the plaster mixing machine and the prepared mortar should be sprayed or mixed with an electric mixer for a minimum of 1-2 minutes and then applied with a trowel and then leveled. Application thickness should be between 1.5 cm and 3 cm in one coat. Protective paste is applied at least two days later, after the silicon-based insulation mortar hardens, with a maximum thickness of 2 mm. When it hardens enough, it is polished and the surface is finished with a damp sponge. Depending on the climatic conditions, surfaces can be wetted at certain intervals within 7 days after application. The specified times are valid at 20 ° C surface and ambient temperature, the time increases at low temperatures and decreases at high temperatures. If the product is misused or the application conditions and suggestions stated above are not followed, Minersan Mineral San. ve Tic.A.Ş. is not responsible.
Warnings and Suggestions
No foreign material should be added to the mixture prepared, each bag should be used as a whole and attention should be paid to the specified water ratios. Plaster mesh should be used at different material joints and points where movement is thought to be possible. All tools used after the application should be washed with water before they dry.
Consumption
8-9 kg / m² for 2 cm plaster thickness.
Shelf life
1 year from the date of production in dry and moisture-free environments. The mouth of the containers should be tightly closed when not in use.
TECHNICIAL SPECIFICATIONS
APPEARANCE Gray Powder
DENSITY OF DRY BULK 345 ± 50 kg / m3
APPLICATION TEMPERATURE Between +5 ° C and + 30 ° C
SOUND INSULATION VALUE 14.3 db (2cm / 500hz)
PRESSURE RESISTANCE CS I, 0,40 N / mm2
THERMAL CONDUCTIVITY T1 (0.058 W / mK)
WATER VAPOR PERMEABILITY 12,48 μ
BOND STRENGTH FP: B
KILCAL WATER ABSORBTION W1
FIRE CLASS A-1 Does not burn at all
SHELF LIFE 12 months
TSE TS EN 998-1: 2011
Advantages
1. Single products provide heat, sound insulation and fire protection inside the building, between floors.
2. It creates quiet, healthy and comfortable spaces in our buildings that make up our living, working and social areas.
3.It prevents the formation of sweating, mildew, moisture and odor.
4. Since there is no need for a protection screed and its density value is low, it lightens the building.
5. It provides significant savings in heating and cooling costs.
6. Increases the value of buildings.
7. It is not harmful to human health as it consists of natural minerals.
It has Class 8.A1 incombustibility.
9. It has high adhesion property.
10. It prevents the formation of condensation, perspiration, mold, moisture and odor.
Teknik Özellikler