OUR PRODUCTS
Quality perspective for all your projects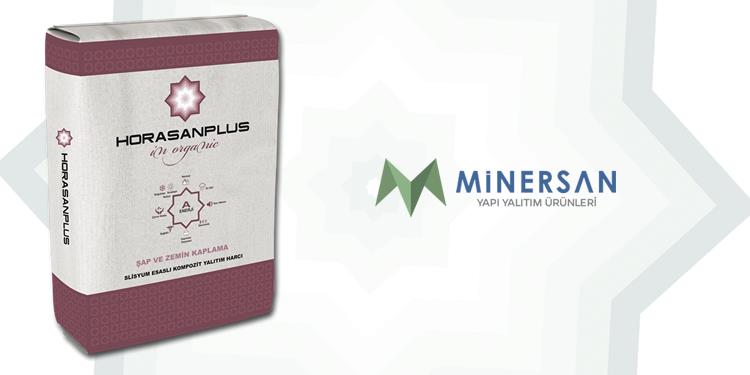 HORASANPLUS INORGANIC SCREED is a silicon-based composite floor insulation mortar. Closed-pore natural
heat, sound and fire alone developed for use on the floors of buildings.
breathable due to the properties of minerals that we use in our products.
is a composite mortar. It is presented in powder and craft bags, it is used by adding water.

MSDS
REDUCE THE LOAD OF YOUR BUILDING
Constructed from minerals to be used on the ground and mezzanine floors of the buildings, significant heat, sound and
is a silicon-based composite insulation mortar that provides high amounts of fire, heat and sound insulation and reduces the building load.
ADVANTAGES
It provides the floor insulation of 1 building up to 70%.
2 fire resistance is very high.
It has 3 high adhesion properties.
4 provides significant savings in heating and cooling costs.
5 prevents condensation, perspiration, mold, moisture and odor formation.
6 reduces dead load on the structure due to its extremely light weight
It reduces the cost of the carrier system of 7 structures.
It does not contain 8 carcinogenic substances.
usage areas
It is used in building foundation curtain walls, basement floors, floors and between floors.
APPEARANCE
DENSITY OF DRY BULK
APPLICATION TEMPERATURE
SOUND INSULATION VALUE
PRESSURE RESISTANCE
THERMAL CONDUCTIVITY
WATER VAPOR PERMEABILITY
BOND STRENGTH
KILCAL WATER ABSORBTION
FIRE CLASS
SHELF LIFE
TSE
Gray powder
400 ± 50 kg / m3
+5 ° C to + 30 ° C
12 db (5cm / 500hz)
0,40 N / mm²
0.1 w / mK
µ 12,48
0.8 N / mm²
W1
A1 class fireproof
12 months
TS EN 998-1: 2011
Teknik Özellikler